The Government have a draft Health & Safety at Work Strategy. And they want submissions from you. Governments are not usually good at stuff that's about human behaviour. They mostly serve up lukewarm half-measures. But I have analysed the Draft and there are some good priorities:
A System
Ever heard of governments talking about "systems"? No. Mostly, it's a patch here, a bandage there. But this Draft Health & Safety at Work Strategy talks about having a fully integrated system. And workers are included at the core. Regulators and industry sector groups will be working together. So this means they talk to each other. They plan together. They measure together. Comment: This is not rocket science, but it's never been done as part of a Government initiative. Well overdue.
Targets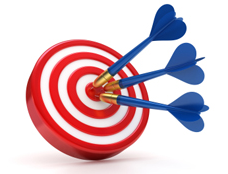 The Government wants ambitious targets in the Health & Safety at Work Strategy. Here's what I like: They will not just be aimed at serious injuries, but a wider set of indicators. Comment: Hooray! The narrow focus on fatalities and serious injuries is just that – too narrow because it's sawing away at the peak of a very large iceberg. But treat the disease and widespread recovery follows. Road Safety Summit people should hear this because they are focussed on fatalities.
Regulatory Framework
The Draft Health & Safety at Work Strategy wants a strong regulator and activities proportionate to risk. And the System must be simple to understand and targeted where the most difference can be made. Comment: Again, not difficult to conceive. But for a government it's good work. Yes please, let's get on with it. This priority demonstrates an understanding that we don't have to do safety for the sake of safety. And the most resources and attention will go to serious risks.
Worker Engagement
Workers will be at the centre, (after all, they are the ones getting hurt): They will be able to influence, engage and be represented. The Government will regulate for it. And the System will be able to ensure business and leaders make it happen. Comment: Altogether, this is saying workers need to be heard and be represented. The last sentence is a polite way of saying we can expect worker participation to be an enforcement priority. And to be more regulated (detail to spell out what mechanisms are to be used).
Role of Industry Sectors
The Health & Safety at Work Strategy will strengthen the role of sector groups. Worksafe will lead a tripartite, sector-led approach. Comment: Sector leadership yes. After all, they know their industry better than anyone. But Worksafe as the system leader? Might stifle initiatives. What do you think?
Feedback
In fact, what do you think about this whole Health & Safety at Work Strategy ? Submissions are open until 5 pm on 8 June 2018.Download the full draft Health & Safety at Work Strategy. (17 pages, includes Feedback Page for your submissions).
Simon Lawrence is Director of SafetyPro Limited.
Consulting for systems, audits, training in health and safety. Call 0800 000 267 for a welcoming chat, or email simon@safetypro.co.nz
Check out our SafetyBase software


You can also visit our stand at the
National Safety Show
, 4-5 July, Stand 80, just inside the entry door.
Call me, Simon, on 0800 000 267 or email
simon@safetypro.co.nz
You could be trying out this highly effective health and safety software system in minutes.