"Draft For Consultation" Regulations have been published by MBIE under the proposed Health & Safety at Work Act. They are Phase 1 of a two part HASAW Regulations. The Draft is entitled the Health and Safety at Work (General Risk and Workplace Management) Regulations 2015.
This post is the second in a series of five. In it, we look at a further four of the proposed sections making up the HASAW Regulations:
General workplace facilities.
First aid.
Emergency plans.
Personal protective equipment.
MBIE is consulting with an array of stakeholders over the HASAW Regulations, however, anyone can have a say. Email feedback to HSWregs@mbie.govt.nz by Friday 15 May 2015.
General workplace facilities.(HASAW Regulations 10 – 14)
This section is a re-work of a section in the 1995 Regulations and should not be an issue for employers who comply with the current requirements.
Regulation 10: Duty in relation to general workplace facilities
The facilities required are to do with layout, space,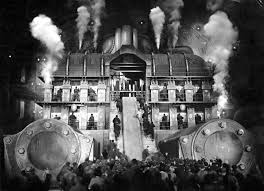 lighting, ventilation, heat/cold and work at or near essential services.
Regulation 11: Duty in relation to unwell workers
The facilities required are for rest and/or leaving the workplace, as appropriate.
Regulation 12: Duty to provide and maintain workplace facilities
These are duties to provide and maintain toilets, drinking water, hand washing facilities and eating facilities. The employer must take into account the nature of the work, the nature of the hazards, the size, location and nature of the workplace. Also the number and composition of workers.
Regulation 13: Duties in respect of facilities at certain places of work
This is essentially identical to the current Regulation 5 (2). It requires (at workplaces where certain conditions exist), facilities for washing, changing clothes and keeping clothes clean and dry. Also, provision of seated work, rest and staying dry.
Regulation 14: Facilities for managing risks associated with airborne contaminants
This is essentially identical to the current Regulation 4 (2), parts (i) & (j). It deals with the control at source of airborne contaminants, by treating them or carrying them off.
Comment: In summary, little of this section is new. The only two parts we could find that might need new consideration are under Regulation 10: There is a requirement to ensure the workplace layout is maintained for safe entry/exit. This is for both normal work or an emergency. There is also a requirement to ensure that work in relation to, or near essential services does not give rise to risks to persons at the workplace. The use of the word "persons", rather than "workers" appears to include both the workers and anyone using or relying on the essential service.
First Aid
The current Regulations simply require "First aid facilities" as part of a list. The above proposed Regulation goes into a bit more of an explanation, but is still very broad.
Regulation 15: Duty to provide first aid
Part (1) of this Regulation requires a PCBU to ensure first aid equipment is provided. Also that workers have access to both the equipment and administration of first aid. Part (2) requires an adequate number of trained workers, OR access to other persons who are trained. Compliance requires the taking into account the nature of the work, and the size and location of the workplace. Also, the number and composition of the workers.
Comment: This proposal appears to be consistent with the 2009 First Aid for Workplaces – A Good Practice Guide. It supports the risk based approach to first aid, as opposed to a standard, prescriptive set of rules. In other words, you must have first aid equipment, training and resources commensurate with the workplace and risks.
Emergency Plans
The current Regulations only refer to the requirement to have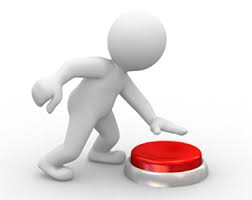 "Means of leaving the place of work in an emergency", under Regulation 4. As with many of the Proposed Regulations, the PCBU must take into account the nature of the work, and the size and location of the workplace. Also, the number and composition of the workers.
Regulation 16: Duty to prepare, maintain, and implement emergency plan
The proposed changes require a PCBU to have an emergency plan, which must provide: An effective response, evacuation procedures, notifying emergency organisations, medical treatment, effective communication, frequent testing and training of workers.
The PCBU must also maintain the effectiveness of the plan, and implement it in the event of an emergency.
Comment: Currently, employers with more than 10 people under the same roof must have an Approved Evacuation Scheme under the Fire Safety & Evacuation of Buildings Regulations 2006. (There are exceptions for sprinkler protected buildings). This will continue.
The above proposed Regulation, however, clearly applies to all workplaces, at least in proportion to the risk. It also requires maintenance and implementation of the plan. So a PCBU could be prosecuted for just having signs and pieces of paper that are not supported or observed.
Personal Protective Equipment (PPE). (HASAW Regulations 17 – 21)
The 1995 (current) Regulations do not deal directly with PPE. Instead, the issue is dealt with in the Act.
Regulation 17: Duty to provide personal protective equipment
This Regulation applies where PPE is used to minimise risks to health and safety.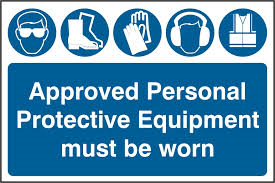 First of all, the PCBU must provide the PPE unless it has been provided by another PCBU. The qualifier about "another PCBU" is clearly there because the term "worker" includes anyone working in a workplace. See comment below.
It also says the PCBU directing the work must ensure the PPE is: Suitable for the hazard(s), size, comfort and fit, maintained, repaired or replaced, including cleanliness, hygiene and in working order. The PCBU must also ensure the PPE is used by workers and that it is compatible with any other required PPE. Furthermore, the PCBU must provide workers with information, training and instruction in the proper use, storage and maintenance of the PPE.
Regulation 18: Worker may choose to provide personal protective equipment
This is essentially the same as provided for currently in Section 10, parts (3), (4), (5) & (6) of the Health & Safety in Employment Act 1992.
It says that a PCBU does not have to comply with Regulation 17 if a worker genuinely and voluntarily chooses to provide their own PPE for reasons of comfort or convenience. However, the PCBU must be satisfied that the PPE is suitable in terms of Regulation 17.
A worker who has chosen to provide their own PPE may change their mind provided reasonable notice is given.
Regulation 19: Duties of worker relating to personal protective equipment
This Regulation applies to a worker who is required to use PPE either provided by the PCBU or by themselves.
It says the worker must use the PPE in accordance with any information, training or reasonable instruction by the PCBU. They must not intentionally misuse or damage the PPE and must inform the PCBU of any damage, defect, or need to clean or decontaminate it.
Regulation 20: Personal protective equipment used by other persons
"Other persons" would include anyone in the workplace, however, is most likely to be characterised by the commonly used term "visitors".
The PCBU must ensure that PPE used by "other persons" is capable of minimising risks to that person and that they use the equipment.
Regulation 21: Duty of other persons to use or wear personal protective equipment
"Other persons" are obliged to use PPE in accordance with any training, information or reasonable instructions given by the PCBU.
Comment: This is a very interesting set of Regulations, because it gives us an insight into how the wider obligations to "workers" will be interpreted in the coming legislation. Remember, "workers" includes employees, contractors and anyone else who is working in the workplace of the PCBU. Also, it is worth repeating that "PCBU" does not normally refer to a single person (unless they are a sole charge manager or proprietor). It refers to "the employer", generally speaking.
Regulation 17  skirts around the obligation as to who provides the PPE. If (say) contractors doing work for a PCBU will not issue PPE to their employees (or themselves if they are self employed), then it seems the only choice you have is to either sack them or supply it yourself. This is because you have an obligation to "workers", not just your own employees. It may be reasonable for very specific or highly hazardous situations, but you wouldn't want to routinely do it, so undoubtedly, there will be a need to make PPE a condition in the contract documents.
In Regulation 18, again, we have to extend our thinking to include "workers". So if a contractor provides their own PPE, you must still be satisfied that it is suitable.
Don't forget: Email feedback on the draft HASAW Regulations to HSWregs@mbie.govt.nz by Friday 15 May 2015