"One of the most significant changes in the HASAW (Bill) is to the duties of Officers".
What are Officers?
Officers are Directors and anyone else who makes decisions that affect the whole, or a substantial part of the business. So officers could be any senior level manager.
Maximum penalties will be $3,000,000 for a company and $600,000 and/or 5 years imprisonment for Officers.
The clear intent of the current wording is to require Officers to be in command of their facts about the organisation. They also need to monitor and resource the management of risk and compliance. In short, officers need to know what is or isn't being done before it becomes a problem. This is a much more pro-active leadership expectation than current legislation.
What support can safety software offer?
Because we own and support a New Zealand based "cloud" safety system, we are interested in your views. You could be anyone who is in the position of being an Officer, or who supports Officers in their duties. Worksafe guidelines are very clear that Officers will not be expected to do day-by-day safety. They do not have a direct responsibility for making the workplace safe. That's the job of the "PCBU". But Officers must apply due diligence. This means gathering relevant information, asking the right questions and ensuring the "PCBU" has the resources to comply. Can a software system help? We are putting together some ideas and would be interested in any thoughts and suggestions.
For example: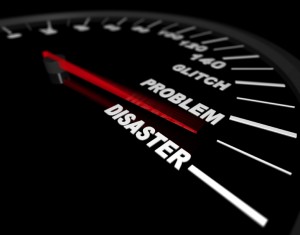 Reports and summaries about unresolved or overdue issues.
Reports and summaries about safety priorities and higher than normal risks.
Reports and summaries about audits and self assessments.
Escalations when an issue has remained unresolved.
Progress reports about achievement of improvement objectives, including KPIs.
Progress against an annual Safety Plan.
Reports of critical events, changes or failures.
Inputs from external agencies, experts, employees and other stakeholders.
Currently, our software has quite an array of features that could help Officers and their support people.
Some key information our software already provides:
See what routine tasks are coming up.
See what tasks, assigned to which people, are overdue.
See which files, such as investigations, are still open.
Receive escalations when specified files stay open longer than a defined period of time.
Receive Watchlist notifications when a file status changes.
Create Dashboard reports that automatically update, so you can monitor trends in real time.
We are also working on further functionality to assist Officers with their upcoming new duties. We think the key is to provide advance indicators, presented in a prioritised, simple manner. This should allow Officers to effectively monitor, intervene and resource their business. What sort of punchy information is useful? We don't expect Officers to be using software, but we are very keen to know what they would find most helpful. We think it's about mining clear, concise and usable facts at an early stage, but what information? In what format? How often?
As a New Zealand product, we are motivated to update the system for expected changes.
Please leave a comment if you have some ideas on what a software system could do to assist Officers.
Like to talk? Just reply to this email or call our Director, Simon Lawrence on 0800 000 267 (09) 535 4355.